A marriage proposal is much more than the simple question "will you marry me?". It's an art. The art of creating precious moments and weaving memories that will be forever imprinted in time.
Making a marriage proposal memorable, however, requires much more attention to detail than you might imagine.
It is not just about choosing the perfect venue or the right time, but about creating an immersive and personalized experience, a moment that perfectly reflects your unique love.
In this article we explore 4 romantic and elegant wedding proposal ideas designed to help you create a truly special moment.
Planning the perfect marriage proposal
Planning is at the core of of every successful wedding proposal.
Every detail, every choice, and every moment contributes to forming the overall experience. And just like in a symphony, each note must be played at the right time and in the right way to compose the perfect harmony.
Firstly, it is essential to know your partner deeply: his or her preferences, passions, and dreams.
The marriage proposal should reflect the love you share and what makes your relationship unique.
Whether it's a candlelit dinner in a starred restaurant, a trip to an exotic destination or a serenade under the window, the important thing is that it reflects your uniqueness.
Choosing the place
The choice of venue plays a significant role in creating the perfect atmosphere for your wedding proposal.
A romantic and refined setting can add that magical spark that will make the moment even more memorable.
A sunset on the beach, a flower garden, an ancient castle, a gondola in Venice or a panoramic restaurant on the top of a mountain… the options are endless. The important thing is that the place is in tune with your love story, your tastes, and your personalities.
Idea No. 1: A sunset proposal in an exclusive location
Nothing beats the beauty of a sunset for a marriage proposal.
Imagine being with your partner in a scenic location, admiring the warm colors of the sun as it slowly disappears over the horizon.
The shades of orange, pink and purple dancing across the sky perfectly frame such an important moment.
It could be an elegant rooftop terrace of a historic building, a picturesque vineyard, or even a luxury yacht sailing in calm waters.
To make the setting even more evocative, consider adding an intimate candlelit dinner, live music or a path of rose petals leading to a lantern-lit gazebo.
Idea No.2: Proposing during a private concert in a historic theater
Imagine the scene: you and your partner find yourself in an ancient theater, enveloped in the aura of stories and shows that have embellished its history.
The lights dim and an orchestra starts playing your favorite song. At the climax, the music quiets down and you move closer to your partner, proposing with words from the heart.
A historic theater offers an evocative setting for a marriage proposal. The atmosphere is full of drama and romance, and the live music adds an emotional touch that makes the moment even more special.
Whether it's a symphony orchestra, a string quartet, or your favorite singer, the music played just for you in such an exclusive and majestic setting will create a truly magical experience.
Idea No.3: Scavenger hunt in a historic villa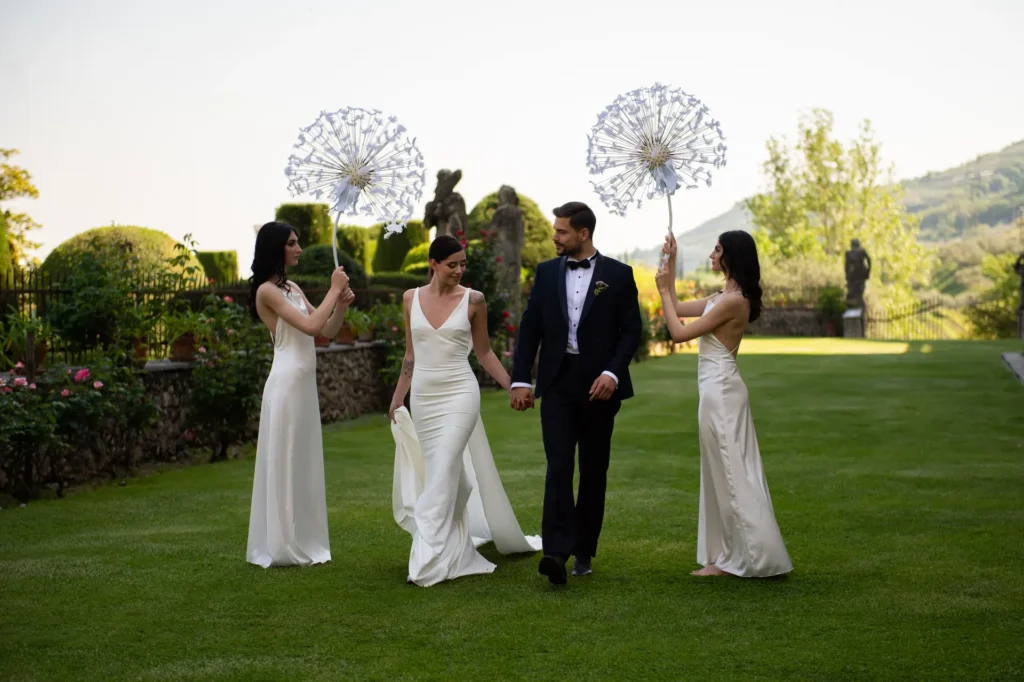 The marriage proposal can be an exciting adventure full of surprises and puzzles.
A scavenger hunt is a great way to engage your partner in a meaningful game, where each clue leads to a special shared memory or important detail about your relationship.
Imagine your engagement taking place in a luxurious period villa: the rich history, ancient charm and atmosphere of these places will add a touch of elegance and mystery to your proposal. The clues could be hidden in the gardens, among the frescoed corridors or in the most romantic corners of the villa.
The scavenger hunt will culminate when you get down on one knee to ask the big question. Here, there could be a picnic, a message in a bottle, a musician playing your favorite song, or anything else that makes the moment unique and exciting.
Idea No.4: Flash mob
A flash mob is a very original idea for a marriage proposal.
You will surprise your partner with a true show involving dance, music, and perhaps even circus performers.
Imagine walking through the alleys of an ancient village or in the most evocative places downtown when, suddenly, the people around you start dancing and singing, building up the energy and anticipation for the big moment.
A flash mob's strength is its great power to surprise. You can choose a song that is close to your heart, or a famous song that will involve everyone present.
The energy, enthusiasm and surprise of the flash mob will create an atmosphere of pure joy and happiness, perfect for a marriage proposal.
Personalizing the proposal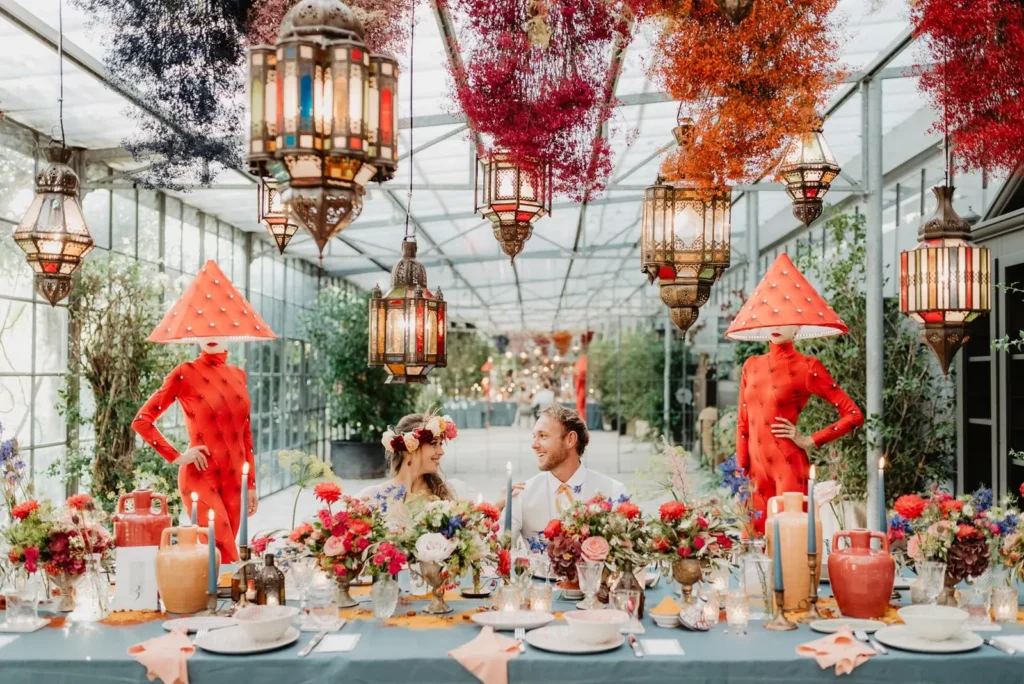 Personalization is the key to creating a proposal that truly speaks to your partner's heart and one that will remain etched in your memories as a portrait of your love.
From favorite songs to the perfect setting, decorative details to planned surprises, every element can be chosen to reflect your love story.
A place that has a special meaning for you, a food that takes you back to a happy memory, a hobby or interest that you passionately share…
These details can be integrated into the proposal to make it deeply personal and meaningful.
And don't forget the importance of the visual element. The art, the decoration, the choice of colors – all this helps to create the atmosphere you desire while telling your story.
The added value of relying on professionals
When planning a memorable wedding proposal, the help of private event entertainment experts like EM Event Design can make a big difference.
When you decide to take this big step, you want everything to be perfect. And, to ensure that every detail is taken care of, it is essential to have a professional by your side.
EM Event Design brings years of experience, creativity, and passion to every wedding proposal it organizes.
We know that this is an extremely personal and important moment.
Therefore, we work closely with our clients, listening carefully to their ideas and visions, and translating them into a reality that exceeds their expectations.
From selecting the perfect location to organizing artistic and refined activities, we take care of every detail with precision and attention.
Furthermore, we understand the importance of creating an event that reflects your style and personality – which is why every proposal we create is tailor-made.
Contact us to talk further and get a quote for your fairytale wedding proposal.